Greenleaf Counseling Services (GCS) provides professional help for individuals, couples, and families. Lloyd A. Looney is the founder of and primary therapist at GCS. He is a national certified counselor (NCC), a licensed marriage and family therapist (LMFT), and a licensed professional counselor (LPC).  He has provided counseling for people living in the greater Hamilton Mill, Dacula, and Buford, Georgia area for the past 10 years and has been practicing for over 20 years. Lloyd Looney wants you to know –
If you are having communication problems with your spouse or significant other, I understand and can help.
If you are recovering from an affair, I understand and can help.
If you are struggling with a sexual or porn addiction, recovering from sexual abuse, have low sexual desire, or other sexual or gender issues, I understand and can help.
If you have a mood disorder such as depression or anxiety, I understand and can help.
If you are struggling to find direction or purpose in life, I understand and can help.
The issues listed above are mental health and relationship issues I specialize in dealing with but I am trained to help with many other concerns. Call me for further details about how I can help you or someone you love.
Please browse our website to find information in which you are interested. Find articles about depression,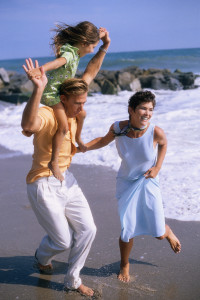 anxiety, grief, sexual disorders, or substance abuse. Find information about relational issues such as parenting of adolescents, stepfamily concerns, infidelity, and divorce. You will also find information about spiritual matters and how they impact your quality of life. Lloyd Looney's spiritual beliefs undergird his therapy approach and he will assist you in exploring this part of your life if desired. If you want more information about Lloyd Looney's certifications, please visit these websites –  www.nbcc.org, www.aamft.org, or www.lpcaga.org.
Check out our helpful links to other organizations for invaluable information on mental health issues. Under "Other Links" for those websites.
If you need further information about any of the issues listed above or about counseling in general call for a free phone consultation. Contact Lloyd Looney by clicking on the "contact us" link above to find our email address and additional phone numbers. The main contact number is 678-612-3936. All phone calls are treated confidentially.
Contact Details
Greenleaf Counseling Services,
2160 Morningside Drive, Suite 125
Buford, GA 30518
Telephone: 678-612-3936